While getting a patent is not the first step you should take it is often an important step. Here are sites that can help you get that patent. If you use any of the paid resources please tell them you found them through us. If you have contributions to this list please contact us with a link and a brief description of the service including why you found it helpful to you and we will get it posted for you.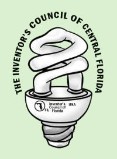 Free Patents Online - Here you can download complete patents as a single PDF file. You can also create your own search databases and download the key data to an Excel spreadsheet. It requires a free sign up then a login to view the patents. I have not noticed any spam as a result of using this site for the last 5 years.



IP.com, a global leader in intellectual property management, offers Peer Reviewers coveted access to highly sought-after patent and patent-related databases from around the world, free of charge.
Patent Searches - George Harvill of Greentree Information Services - 301-469-0902 has been recommended by the Inventors Society of South Florida President Jeff Christlieb as an economical and accurate patent searcher based very near the Patent Office in Washington DC. In 2014 virtually all his searches, without opinion, cost substantially less than $800 and some are as little as $350. These include foreign art if necessary. Give him a call for free estimate and non-disclosure agreement.
Patent Assistance
We have a Feb. 2016 listing of 82 Central Florida Patent agents as an .xls file on our
Members Only
page.