Membership is open to everyone. Learn more by clicking the big green button to the right.
We are a Florida non-profit organization and a Federal 501-C3 non-profit.

Monthly Meetings
Every First Saturday
at 1:00 p.m.
Non-member admission $5.00
Annual Membership $30.00
First Visit FREE!
Next Meeting:
Is at
National Entrepreneur Center
April 1, 2023
AGENDA
1 PM Announcements
15 Second Introductions
Presentation - "5 Steps to Creating your Billion Dollar Pitch" In person with Bob Circosta.
Breakout sessions - talk with whom you like
Adjourn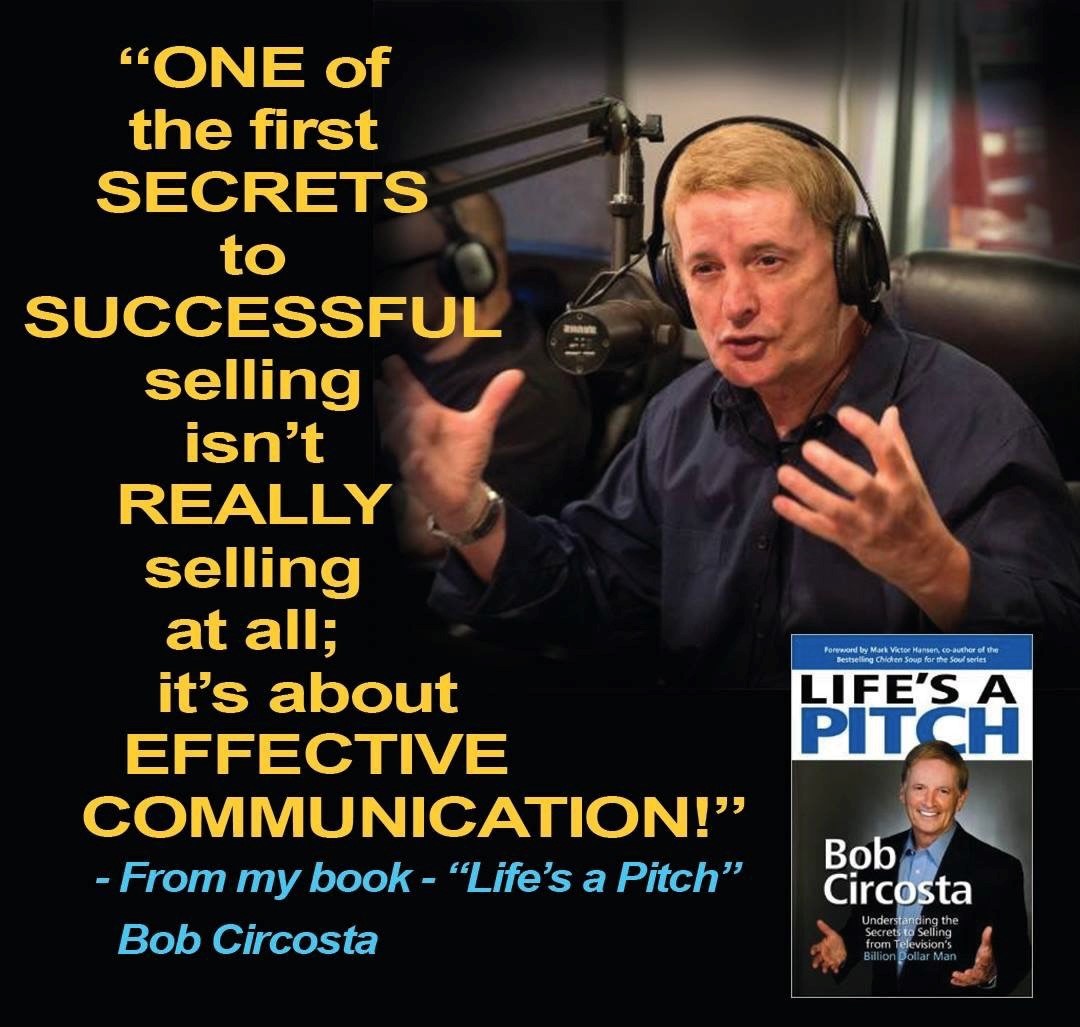 BOB CIRCOSTA is TV's original home shopping host and helped create the mutli-billion-dollar TV home shopping industry – he sold the first product ever offered!
Over the past 46 years, Bob has logged over 25,000 hours of LIVE selling on TV… made over 75,000 separate product presentations… and has, individually, sold over SIX BILLION DOLLARS in merchandise – earning him the title: "TV's BILLION DOLLAR MAN."
Today, Bob is constantly sought after for his unique and proven marketing expertise. His presentation, "5 STEPS TO CREATING YOUR BILLION DOLLAR PITCH", focuses on his trademarked formula that creates a comfort level so that anyone can successfully sell – anything – to build their business success!
In addition, Bob appears on TV shopping channels and social media platforms around the world.
His popular book, "LIFE'S A PITCH" is a proven guide to successfully selling ANYTHING – ANYWHERE!
Bob has been featured on ABC's GOOD MORNING AMERICA, NBC's TODAY SHOW, ABC's 20/20 and in articles in USA TODAY and The WALL STREET JOURNAL.
Bob received the first-ever "HSN LEGEND AWARD" for his contributions and lifetime achievements in the electronic retailing industry.
Our meetings, (including virtual) operate under our Non-Disclosure Agreement and attendance in any manner constitutes agreement with it. They are informal and conducive to a healthy exchange of information and collaboration to evaluate and promote ideas.
Location Map

National Entrepreneur's Center
3201 E. Colonial Drive, Suite A-20
Orlando, FL 32803