The best idea in the world is fairly worthless without being able to fabricate it. Here we have a listing of vendors our members have used and had a positive experience. While past experience is no guarentee of future experience, this is a good place to start. If you use any of these resources please tell them you found them through us.
If you have contributions to this list please contact us with a link and a brief description of the service including why you found it helpful to you and we will get it posted for you.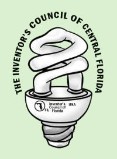 Manufacturing Tips
Getting your invention manufactured can be quite complicated. Brian Taylor, an international logistics expert, shared a little of his hard earned knowledge with us at our November 2018 meeting. He gave us information on how to plan and execute the manufacturing process. He left us with
this slide deck
but it does not do real justice for all we learned from him.but it is worth a look.
5 axis CNC milling machine - One of our members, Mike Hauert, has made a significant investment in a 5 axis CNC milling machine and can fabricate amazing parts for you. He is located in Clermont FL and can be reached at: ctemachine@yahoo.com 352-536-4428
EMW Laser has provided unsurpassed delivery and quality to the job shop laser market from Largo FL since 1991. Starting as a job shop for laser marking needs to the medical, aerospace and automotive industries and local machine shops, EMW has advanced to become one of the largest laser job shops in the southeast. They have innovated the use of lasers to engrave mold cavities for the injection mold industry, in addition to logos and graphics for EDM electrodes. Over the years, we have expanded our size and capabilities moving into laser welding and laser cutting.

Preferred Metal Products - This is a full fledged metal fabrication production facility located in Orlando which was recommended by one of our speakers. Their website indicates they have modern equipment and are capable of producing a wide variety of parts mostly using sheet metal bending, welding, punching, laser cutting, and polishing. They also do full milling.