Membership is open to everyone. Get our notices by filling in the form to the right and come to our meetings.
We are a Florida non-profit organization.

Monthly Meetings
Every First Saturday
at 1:00 p.m.
Non-member admission $5.00
Annual Membership $30.00
First Visit FREE!
Next Meeting:
Familab
Suite 105, 1355 Bennett Drive
Longwood FL 32750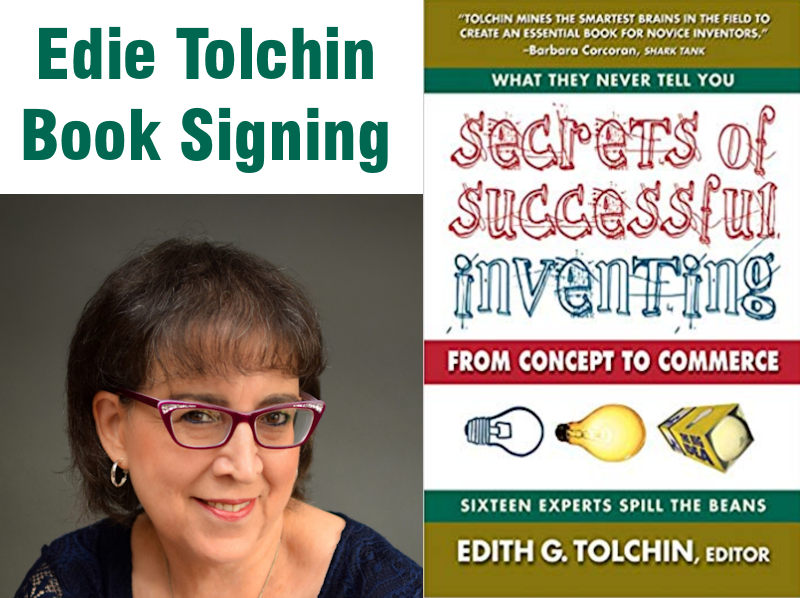 This event requires a free RSVP by Nov. 15
If this message looks out of date please send this message.
AGENDA
Announcements
Business
30 Second Elevator Speeches
Program: Edie Tolchin and Ken Robinson - Edie, an International Trade Consultant and Inventors Digest Contributor will talk about safely doing business in Asia and book signing. Ken will explain the need for a good inventor website.
Mix it Up
Adjourn
Location Map Below
Our meetings, which operate under a non-disclosure agreement, are informal and conducive to a healthy exchange of information and collaboration to evaluate and promote ideas. You are welcome to just show up at a meeting or sign up to the right.
Sign up here to get in the loop