Welcome Inventors - Can We Be of Assistance?
If you are an inventor in Central Florida looking for guidance on how to move forward with your invention, you have found the place! The Inventors Council of Central Florida is where inventors meet monthly to discuss their inventions.
We are a completely volunteer organization with the objective of helping you bring your idea to reality. We can help you without compromising the privacy of your idea. A one-dollar donation is collected at the beginning of each meeting, which helps to cover administrative costs.

Be sure to check out our other pages to see what resources you can use now.
About Us explains who we are.
Meetings/ Membership gives the particulars of our next meeting and is where you can register as a member.
Calendar is a calendar of events looking ahead at least 6 months.
Maker Faire 2015 explains the details of how we can show our inventions locally this year
Current Information
is how we keep you up to date on events and current subjects. Look here for notices of trade shows and other events of interest. There is also a place to review the informative emails which have been sent to members.
Services is a listing of some of the ways we can be of assistance.
Our Members is a listing of public information about products developed by our members.
Learning Resources is where you can learn more about the process.
Marketing Resources provides instruction and suppliers for Marketing.
Financing Resources can help you find funding.
Patent Resources provides instruction and suppliers for Patents.
Fabrication Resources provides instruction and suppliers to help you make your invention.
Trade Shows lists local events helpful to the inventor.
Bookstore is a listing of good books on inventing issues with links for purchasing them.
Our Patents is a listing of patents held by our members
Our Products shows what is getting to market.
Testimonials is where you can share how ICCF helped you.
Submit Your Helpful Information is where you can find instructions and links to submit information you have found helpful and want to share it with everyone else.
Members Only is where you can download forms such as NDAs, surveys, business cards and a list of 82 patent agents in the Central Florida Area. Login Information is distributed with the meeting notice emails. If you do not have an email address you will need to contact one of our officers to get the password.
Contact Us is where you can send messages to us via email.
Store is a link to a customized Amazon.com store to buy supplies.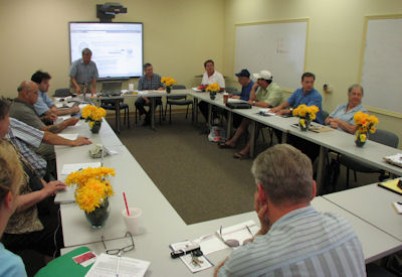 Click on the link below to get a full page ICCF flyer.
Our Mission is to provide a secure environment for inventors to submit their ideas for critical peer review and to nurture our members by providing guidance in making ideas profitable.
Sponsors
ICCF could not exist without the support of local businesses. Here are some who have made significant contributions to the operation of ICCF. Please help them by liking them and otherwise making others aware of them. If you would like to be a sponsor please contact us with your offer of help by clicking here.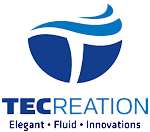 High Priority
November 27th Inventor Demonstration at The Supreme Court of the US (SCOTUS)
A case is coming before SCOTUS which could have a huge impact on independent inventors. USInventor.org is sponsoring an Inventor demonstration in Washington DC on the same day (Nov. 27) and will be presenting a petition, hopefully signed by you, to let them know how their decision affects all of us.
Here's how you can help:
Travel to DC and join in the demonstration.
Support with a donation.
Contact your local press.
Also contact your representatives and tell them how important this is to you.
More information can be found here and here.
Read and Sign the Independent Inventors of America Petition
Read and Sign the US Inventors Petition
Here is a sample message you could send:
Dear,
As an independent inventor I am appalled that our government would even consider the legislation contained in H.R. 9. It severely restricts the value of patents for us by vastly increasing the cost and risk involved in protecting them. I agree wholeheartedly with the arguments being presented to you by Randy Landreneau and outlined at http://usinventor.org/ and http://www.independentinventorsofamerica.org and would like the resolution struck down in its entirety.
Sincerely,