The best idea in the world is fairly worthless without being able to fabricate it. Here we have a listing of vendors our members have used and had a positive experience. While past experience is no guarentee of future experience, this is a good place to start. If you use any of these resources please tell them you found them through us.
If you have contributions to this list please contact us with a link and a brief description of the service including why you found it helpful to you and we will get it posted for you.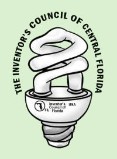 2 PI Labs - 2-Pi Labs, based in Orlando, FL, can take your product idea from concept to working prototype and beyond. We do electronics design, embedded software development, mechanical design, product modeling, and prototyping. With in-house 3D printers, electronic PCB assembly machines, CNC mills, lathes, laser cutters and other machine processes, we can help you get your product ideas out to market faster. Contact: Create@2PiLabs.com

Alpha Proto is a small, agile engineering firm with over 35 years of combined experience. Our team will work with you to finish your prototype and get it ready for manufacture. From small to large, concept drawing to nearly complete, Alpha Proto is there to assist! We have experience in the following: Electrical: Analog and digital circuit design and simulation,schematic capture, PCB layout, population, test, and rework from through hole to surface mount components and dense, high layer counts Mechanical: Sheet metal design, plastics thermoforming and injection molding design, CAM/light machining, 3-D printing, CAD/analysis Software: Embedded software (Linux, microcontroller and FPGA), high level software (C++, Matlab and Mathcad), applications (AI, robotics, sensor fusion, computer vision, wireless comms, data analysis, simulation and optimization)

FamiLAB is Central Florida's provider of workspace, tools, and community for creative technical learning and projects. If you are looking for a great place to meet like-minded people, learn, collaborate on projects, and have access to great tools, FamiLAB is the place for you! FamiLAB welcomes makers, artists, thinkers, hackers, crafters, and everyone else – come wield your imagination in any (legal and ethical) way you see fit. Think of FamiLAB as a club for geeks! Whether you are an art geek, hardware geek, photography geek, code geek, lab geek, or any geek in between–we would like you to join us at the lab and teach a class, lead a lecture, or simply work on a project while surrounded by awesome people. If you can think of it, come build and share it the lab.

Outlaw Solutions and Concepts
Their Introductory Message
An Essential Provider of Manufacturing Technology for Plastic Product Development. We are a low cost solution provider that follows a process to help you get the information you need. We can help you answer questions like:
How much will my idea cost to manufacture?
What kind of legal protection do we need?
How can I find out what kind of sales volumes are needed to break even?
How can we find the right resources that can manufacture what we need?
How long will the development process take?
What's the best way to confirm the product design proof-of-concept without commiting large amounts of capital?
Their Location
Seminole, FL
Our Comments
This is a business located in the St. Petersburg area which operates on the basis of low overhead and cost effectiveness. Our Pesident met them at the 2016 RAPiD show in Orlando. He was impressed with their ephasis on using affordable steps to move the project forward.
3D Hubs.com - This is an on-line service which allows you to select the material type and printing technology then it provides a list of vendors capable of printing your part. The network of printers range from amatures professional printing services so pricing and your experience may vary. There are ratings though so you should not be suprised.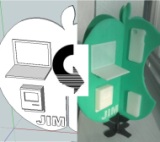 JMS3DPrinting.com - Jim Stana, retired mechanical engineer with 40 years of design experience, can help you turn your idea into a 3D printed product prototype. (up to 10 x 8 x 8 inches in size in durable ABS plastic.)

He can create the required CAD model if you don't have one and apply his knowledge make the parts functional. He also has extensive experience in Lean Six Sigma manufacturing and creating production cost models to see how your concept might compare with the competition. Located in Mt Dora, FL.


P3D Creations
- Your one-stop maker shop for 3d printing, Laser Cutting, and CNC Milling/Routing. Whether it's a unique gift, one-off prototypes, your latest art piece, or a small production run, we can make it happen. We have access to 6 3D Printers, a 24" vinyl cutter, and a variety of machine tools. This, combined with our expertise and experience in a variety of fields, means we can help you make your project into a reality.
Email us
to inquire about a project or our capabilities.
Located in Port Orange. This is part of the new wave in low cost rapid prototyping where talented folks use hobby grade printers to produce quality parts. Nick and Katie are very capable with their tools. I submitted a part to a commercial 3D printing company and they could not print it but P3D Creations produced a good one on the first shot.

Rapid Prototyping Services - Rapid Prototyping Services brings CAD files and design ideas to life using Fused Deposition Modeling (FDM). Test fit, form, and function – and as many design iterations as you like – with functional plastic models made out of the following materials: ABS, POLYCARBONATE, ULTEM 9085 and POLYPHENYLSULFONE.

They are located in Satellite Beach. Ken will be glad to discuss your needs and get you a part quickly. I got mine in 2 days.



Scicon Technologies Corporation - Rapid Prototype facility. Located in Valencia, CA and WA. Contact Jim Kelly in sales and tell him Leigh Martin from Lightfoot Ventures sent you (I promised to recommend him). He will likely give a discount if he knows you are part of the CFIC. They do SLA, SLS, CNC, RTV Urethane and Silicone casts. Very helpful and inexpensive. They will sign an NDA repair messed up files and always call you back. Even on the weekends.. email: jim@scicontech.com, mobile (661) 209-0011, office (661) 295-8630 x 192
ACME Industrial Surplus
- If you ever wondered where manufacturers unload their used stuff you gotta check this place in Sanford out. They have everything from sheet plastic, aluminum I Beams, huge metal shears, micrometers, screws, bolts, electric motors... Aw heck, just check out their website. Their pricing is reasonable too. Be prepared to wander around for a while. It is organized but very interesting.
Alro Metals Outlet - Are you looking for special metal types or shapes? Alro has all kinds of cutoffs of just about everything.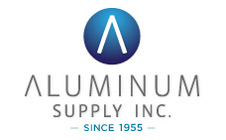 Aluminum Supply - Here you can get pretty much any type of aluminum extrusion. And, better yet, in any quantity. Including a single short piece. They will cut it for you. They also have cut-offs if you want to browse for that "it will do" piece.



Skycraft Parts & Surplus - Electronics parts, motors, wire, wheels, gears, fastners, plastics, metals and whatever is available here. This is one of those places where you will stay longer than planned. You never know what you will find.



Reynolds Advanced Materials
- Supplier of plastic and rubber casting supplies. Located right here in Orlando. They even have classes to teach you how to make your own parts.
5 axis CNC milling machine - One of our members, Mike Hauert, has made a significant investment in a 5 axis CNC milling machine and can fabricate amazing parts for you. He is located in Clermont FL and can be reached at: ctemachine@yahoo.com 352-536-4428